Shipping / Packaging Instructions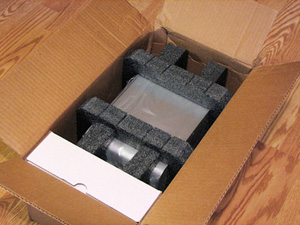 After availing our free consultancy services if our data recovery experts have suggested you to ship your damaged media to our data recovery labs, care must be taken to stop further damaged to your media.
In order to ensure the safe delivery of storage media to our data recovery labs, you must follow the following packaging instructions. Following these shipping instructions will ensure that your media has not undergone additional spoil during shipment.
Put your storage media in a non-stationary container and fasten it firmly.
It will be much better to enfold your damaged storage media container with froth all around.
After then place your container in a box which must be a strong one for the safety of your storage media.
After making all these precautions finally write down on the box "FRAGILE".
Along with your media also ship the filled form having all of your information. You can download form from our website.
Always use fast and reliable shipping service.
Try to send your media to our data recovery centre nearest to you.
Note: " If you have original casing of your damaged storage media then it will be better to send your media in its original casing otherwise follow the above packing instructions".
Need to ship a hard drive?