Laptop Recovery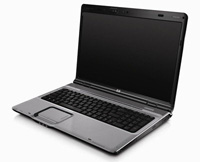 Laptops are susceptible to physical damage and other problems that affects data integrity resulting in data loss – especially because of their portability.
Common Laptop Data Recovery Situations We Specialize In:
Mechanical Hard Drive Failures
Laptops That Have Been Dropped
Accidental File Deletions and Human Error
Disk Reformatting
Overwritten Files and Corrupt Partitions
Physical Damage From Fire or Flood
Electrostatic Discharge (ESD) Failure
Virus Attacks and Corruption
Software Corruption and Failure
Blue Screen Of Death
Warning Signs That a Laptop is Likely to Place you in a Data Loss Scenario
Strange noises or grinding sound
Blue screen of death
System crash and screen freeze
What to Do,
Turn off laptop – further operation may prevent a thorough data recovery.
Do not install or re-install any software
Do not mistreat the hard drive, do not disassemble, remove or attempt to clean a suspected damaged hard drive. Leave it to professionals.
Do not use data recovery software or other system restore utilities.
Never operate any visibly damaged devices. You could be causing further data loss.
Contact Magic Data Recovery immediately – 1800 519 7610
Notebook Data Recovery Specialists
As a worldwide leader in laptop data recovery services, CBL is able to recover data from notebooks where most companies in our industry have failed. Our hard drive recovery specialists are truly data recovery experts, with the necessary tools and proven in-depth knowledge of hard-disk technologies to ensure your data is recovered successfully.
Magic Data Recovery's laptop data recovery methods are warranty safe and recommended by leading hard drive manufacturers including Western Digital, Toshiba, Fujitsu, Maxtor, and more. Rest assured, if you are in need of hard disk recovery services, you have found the right place. We can help.