Single Drive Server Recovery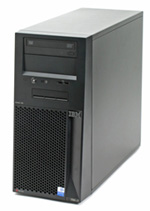 Magic Data Recovery offer industry leading technological solutions and multiple service options for all types of hard drive data recovery:
Any connection interface: (IDE, EIDE), Serial ATA (SATA), SCSI, SAS, and Fibre Channel
Any brand or combination of drives: desktop hard drive's, laptop hard drive's, external hard drive's or multiple RAID drives.
Any fault with the media, such as file deletion, firmware corruption and mechanical failure.
Magic Data Recovery are entrusted by thousands of IT professionals and PC consumers with their data loss situations.
What Causes a Data Loss?
We can classify HD data loss in three categories:
Logical failure – the hard drive is in good working order but files or data cannot be accessed for logical reasons such as file system corruption, lost partition information or accidental reformatting.
Mechanical failure – the hard drive is not functioning. The most common causes of a mechanical failure include read/write head crashes and spindle motor seizure.
Firmware failure – the hard drive is failing to function but appears in good mechanical order. Firmware is reprogrammed and fine tuned in order to bring the hard drive back to life.
How is the data recovery accomplished?
Firstly, the exact problem with the media needs to be identified. Once the problem is investigated, the recovery can commence.
Data recovery involves more than just replacing the faulty components. Magic Data Recovery use industry leading hard drive recovery tools and processes that come from many years of experience and heavy investment in Research and Development.
In cases of mechanical failure, hard drive rebuilds are performed in a dust-free cleanroom environment where they are carefully analysed and repaired.
Magic Data Recovery possess specially designed custom made tools to extract and read data from unstable and troublesome hard drive's, enabling the greatest chance of a successful recovery for the client.
Server data recovery is available for virtually any type of storage system, configuration, and situation:
Any server make, model or brand.
All types of RAID configurations.
Any operating systems (Windows, Linux, UNIX, etc.).
All causes of data loss: including data loss resulting from natural disasters, power loss or surge, logical or mechanical failures, and viruses.
Development for proprietary systems: our worldwide team of developers are always prepared to create bespoke software and tools to handle any proprietary system.