Degraded RAID Recovery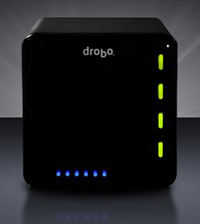 Raid 5 is where data and parity information are spread across at least 3 disk drives of the same size and type. Raid systems are prone to the normal disk errors which can cause a hard drive to go off line and hence the fault tolerance in the system goes too.
A Raid 5 array system can usually survive the loss of one drive in it's array and recover the data from a combination of the other drives and the parity data written in stripes across the drive system.
Normal disk errors include the loss of the partition table, bad sectors, data corruption from viruses and file over-writes. Data may need to be recovered from these types of error.
Raid 5 can suffer "degradation" which is where one of the disks in the array actually fails and the system has to "struggle on" with one disk missing.
Fortunately raid 5 data recovery is achievable when attempted by a trained RAID recovery expertise in Magic Data Recovery
Call Magic data Recovery to recover your important data.
RAID Data Recovery Process
We will perform a set of RAID data recovery procedures which includes initial RAID recovery evaluation, where data recovery technicians carefully examine the array to diagnose the exact nature of the problem. During this time, they will also attempt to make an image of the failed hard drives. The RAID data recovery specialists will then extract the data from the image, and will work to piece the whole array together. If successful, they will restore your data onto the media of your choice.
Magic Data Recovery specializes in recovery of RAID Servers including:
SATA RAID Data Recovery
SCSI RAID Data Recovery
Adaptec RAID SATA SAS SCSI Data Recovery
Promise RAID SATA SAS SCSI Data Recovery
3Ware RAID SATA SAS SCSI
Dell Striped RAID Data Recovery
VIA and nVidia RAID Recovery
Buffalo TeraStation Pro NAS 0.6 TB HD-H0.6TGL/R5
Buffalo TeraStation Pro NAS 1.6 TB HD-H1.6TGL/R5
Buffalo TeraStation Home Server NAS 1.0TB HS-D1.0TGL/R5
Buffalo TeraStation Home Server NAS 2.0TB HS-D2.0TGL/R5
Buffalo TeraStation Pro NAS 1.0 TB TS-1.0TGL/R5
Buffalo TeraStation Pro NAS 2.0 TB TS-2.0TGL/R5
Buffalo Linkstation HD-H250LAN
LACIE Ethernet Disk