Thumb Drive Recovery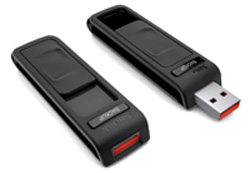 Our services offer professional USB data recovery for all USB storage media, we routinely recover data from thumb drive. Typical failures of thumb drive;
Snapped or broken thumb drive
Dropped USB port
Physical issues
Virus damage
Further failure points of thumb drive media can be that the device is not recognized by the computer system, or perhaps the LED just blinks or flashes with no access to the user data area, this will be no problem for our engineers.
All operating systems are dealt with including;
Windows 95, 98, 2000, Millennium, ME, 2003, XP, Vista, 7
Linux
Unix
Mac
Other
We have highly trained technicians on hand, our team regularly recover data from all storage media & specialize in recovery of data from portable media.
USB Data Recovery
USB data recovery techniques vary from traditional hard drive recovery practices and often require bypassing the memory controller (which is often the root cause for failure), to enable file recovery directly from the memory chips which may still be in perfect working order, although they cannot be read due to the problems with the drive.
If multiple chips are present on the drive then the memory stick recovery process becomes more complex but our flash drive recovery technicians are very experienced in flash memory recovery and have been providing data recovery services to business, students and home users for many years.
About USB Memory Stick Recovery
When data is accidentally deleted it is a misconception to say the data is lost forever, this is often not the case. You see what really happens is the file table mentioned earlier is updated and informed that the area of memory occupied by your very important data is now available for re-use.
As you can realise it's a matter of urgency stop using the device and seek data recovery.
The main difference with USB memory sticks or camera cards is they use solid state storage; this is a technology called flash memory. This is an Integrated Circuit or 'Chip' to hold data, but because the data can only exist in a digital 1 or 0. It must be realised that once the file table tells a location to be re-used the data written there first will be lost forever.
So what can be learnt from this is brief explanation is when a file is deleted from a device it must be remembered to stop using the device straight away and seek professional advice. The more use the flash device receives after a file is deleted the chance of the file table re-allocating the memory for other data increases all the time.
Contact Magic Data Recovery immediately to recover your data