Restore Corrupt Array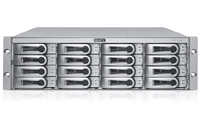 There are many different combinations of RAID levels that can be employed depending on your storage requirements. Although each disk is susceptible to normal hard disk failures that will need RAID recovery, some RAID levels can provide additional redundancies to prevent data loss, effectively giving you a second chance.
If more than one disk fails or the RAID configuration is corrupted then the RAID array maybe damaged and will become inaccessible. It is important to be careful in this type of scenario. All the data in the RAID array could be lost if the disks fall into the hands of an inexperienced data recovery company.
Damaged, corrupted or deleted RAID arrays can be recovered by data recovery specialists who understand RAID levels and have a thorough understanding of RAID data structures and file system structures. If your RAID array fails, safely shut down the RAID unit or server and speak to our Magic data recovery team.
Physical Problem
RAID Disk offline
RAID Disk corrupt
RAID Disk crashed
RAID Controller fault
RAID Power failure
Logical Problem
Disk accidentally deleted
RAID array inaccessible
RAID disk offline
RAID Disk formatted
RAID Disk deleted
RAID Data Recovery Process
We will perform a set of RAID data recovery procedures which includes initial RAID recovery evaluation, where data recovery technicians carefully examine the array to diagnose the exact nature of the problem. During this time, they will also attempt to make an image of the failed hard drives. The RAID data recovery specialists will then extract the data from the image, and will work to piece the whole array together. If successful, they will restore your data onto the media of your choice.
Magic Data Recovery specializes in recovery of RAID Servers including:
SATA RAID Data Recovery
SCSI RAID Data Recovery
Adaptec RAID SATA SAS SCSI Data Recovery
Promise RAID SATA SAS SCSI Data Recovery
3Ware RAID SATA SAS SCSI
Dell Striped RAID Data Recovery
VIA and nVidia RAID Recovery
Buffalo TeraStation Pro NAS 0.6 TB HD-H0.6TGL/R5
Buffalo TeraStation Pro NAS 1.6 TB HD-H1.6TGL/R5
Buffalo TeraStation Home Server NAS 1.0TB HS-D1.0TGL/R5
Buffalo TeraStation Home Server NAS 2.0TB HS-D2.0TGL/R5
Buffalo TeraStation Pro NAS 1.0 TB TS-1.0TGL/R5
Buffalo TeraStation Pro NAS 2.0 TB TS-2.0TGL/R5
Buffalo Linkstation HD-H250LAN
LACIE Ethernet Disk