Microsoft Exchange Server Data Recovery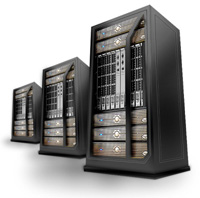 Exchange Recovery by Magic Data Recovery. Magic Data Recovery are US based data recovery experts with unique Microsoft Exchange recovery services which can retrieve lost data from unmountable, damaged or corrupted Exchange databases.
Before Running any Utilities on your exchange mail store:
Make a backup of all the relevant exchange files, these will include:
Exchange 5.5
All EDB (such as priv.edb and pub.edb) and all log files – please note that log files are crucially important for the successful data recovery of failed Exchange servers.
Exchange 2000, 2003, 2007, 2010
All EDB (such as priv.edb and pub.edb) and all associated stm files, these stm, or stream files can be of critical importance to a full recovery and are equally as important as the deb files themselves.
Once a backup has been made of all of the files mentioned above, as well as any other files that may be relevant to your particular installation, it is safe to begin running utilities to recover the server. The utilities that Microsoft provide can help to repair failed databases, but only if the corruption is minor. More severe corruption will require data recovery services.
Magic Data Recovery and Microsoft Exchange
Magic Data Recovery can recover all emails and mailboxes from an Exchange information store even where utilities such as Microsoft's own ESEUTIL or ISINTEG utilities have been able to help. This includes situations where the problem is related to Exchange, the database, stream or log files as well as problems with the server, array, disks or file system on which the edb is located.
In most cases the Exchange engineers at our labs are able to either repair a damaged Exchange database so that it can be used immediately or alternatively output the mailbox data to .pst files that can then be imported into Microsoft Outlook or via the Exmerge utility back into a live version of Exchange.
Server data recovery is available for virtually any type of storage system, configuration, and situation:
Any server make, model or brand.
All types of RAID configurations.
All causes of data loss: including data loss resulting from natural disasters, power loss or surge, logical or mechanical failures, and viruses.
Development for proprietary systems: our worldwide team of developers are always prepared to create bespoke software and tools to handle any proprietary system.