SQL Database Server Recovery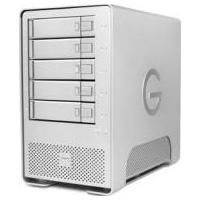 Microsoft SQL is a relational database that has the ability to store and process all kinds of data, including numbers, letters, characters, images and binary data. Microsoft SQL uses Transact-SQL, Microsoft's version of Structured Query Language (SQL) for all of its decision-support applications.
A Microsoft SQL database typically consists of two files; the database, which typically has an extension of .MDF and the log which typically has an extension of .LDF. With Microsoft SQL 7.0 and higher, a user can create additional database and log files if needed. The additional database files have an extension of .NDF and the additional log files will have an extension of .LDF.
Data loss situations — What can happen?
Data loss situations can occur at a number of different levels. The first level of data loss starts with the storage device. This can be a single hard disk or a SAN or RAID storage array. If loss is at this level, Magic Data Recovery's goal is get the storage device operational so that the data can be copied off. Magic Data Recovery's engineers work at an electronic and mechanical level to get the device operational. Due to the complex nature of storage arrays, SAN and RAID arrays add a challenging level to the complexity of the job. Magic Data Recovery has excelled in developing tools and specific techniques to handle these storage devices.
The second level of data loss can start at a file system level. The file system is a unique method of storing and organizing system and user files. The operating system controls the file system. If the information about where data files are on the volume is damaged or lost, then adjustments or repairs need to be completed at a file system level to access the data. Once the file system is repaired, the file's data stream can be accessed correctly. Most operating systems have a utility that will automatically fix the file system. These utilities work to make the volume accessible, however, this can permanently damage the data stream of the file.
The third level of data loss can occur within the file itself. The internal structure can be corrupted to the point where the server application will no longer be able to read the file, and will no longer present it to the server. This is where Magic Data Recovery excels in providing a total data recovery solution.
Magic Data Recovery's solution to Microsoft SQL data disasters
Magic Data Recovery's SQL recovery toolset was designed to retrieve the data contained within an .MDF file. We have recently expanded our capabilities to include the ability to recover data directly from the transaction logs for Microsoft SQL 7.0 and 2000 (.LDF files). So even if we are missing the database, we may still be able to completely recover the missing data from the log file.
Server data recovery is available for virtually any type of storage system, configuration, and situation:
Any server make, model or brand.
All types of RAID configurations.
Any operating systems (Windows, Linux, UNIX, etc.).
All causes of data loss: including data loss resulting from natural disasters, power loss or surge, logical or mechanical failures, and viruses.
Development for proprietary systems: our worldwide team of developers are always prepared to create bespoke software and tools to handle any proprietary system.